designboom is based in milan, beijing and new york and has gained a global reach of 3.5 million readers and 450,000 newsletter subscribers.
take a look at our social media platforms! – follow designboom on instagram (3.9M followers), twitter (1.2M followers), facebook (1.2M followers), and watch our videos on vimeo and youtube.
founded in milan in 1999, designboom is the world's first online magazine worldwide. 'designboom is known as the go-to designation for all things architecture,' writes forbes magazine. 'it's a platform that is crazy popular too, as they've built up a cult following over 20 years.'

in january 2022, designboom joined forces with architonic and archdaily to consolidate our combined position as the world's foremost destination for curated, inspiring, and relevant premium A&D content. the three platforms will continue to operate under their own mission and character, their uniqueness that made them your trusted online resource, but taking advantage of our synergies as one group: DAAily Platforms.
media is still the connective tissue of society, and compared to 1999, the internet has come a long way. during this time, creating a digital publication was still primarily the business of tech-savvy nerds, but online publishing has gone from something abstract to being a central element in how many of us live and work.
designboom aims to bring together professional and young creatives from a diverse range of backgrounds. by publishing the latest news and key issues in the fields of architecture, design, technology and art, our mission over the past 20 years has remained the same: unearthing the best projects and curating a selection of the most interesting aspects of contemporary culture…before you can find it anywhere else. today, designboom is a comprehensive source with over 50,000 articles worth of useful information and insightful interviews, studio visits, documentation of new products, reviews of exhibitions and books, and historical surveys.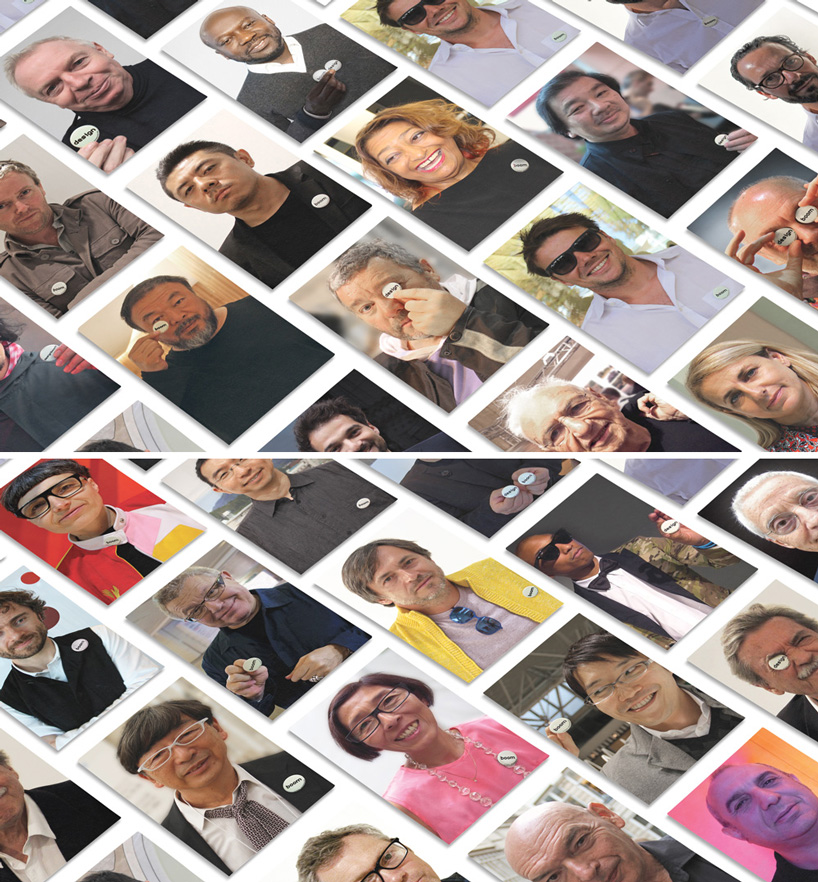 in 2007, TIME magazine chose designboom as one of the TOP 100 design influencers in the world, one of just eight online publications to be so named. in 2013, the webby awards selected designboom as an honorable mention in the category of best cultural blog and in 2014, were nominated for a webby in the category of best lifestyle.
in april 2014, we launched a chinese edition, and designboom.cn is already one of the most popular online design and architecture magazines in mainland china. the site sees a selection of articles from our established english publication translated into mandarin, supplemented by local content that covers developments in the region's creative scene, to give it added relevance to its targeted audience. designboom china brings the best of art, architecture, design and technology to the chinese community! find out more about our platform in asia's largest country in our feature, here.
designboom undertakes innovative cultural exhibition projects and brings together designers and design entrepreneurs from around the world. inventing the pop-up phenomenon, since 2005, designboom's readers have participated in our acclaimed temporary mart exhibitions inside international trade fairs in new york, stockholm, sydney, tokyo, and toronto.
this promotional activity culminates in a curated-commerce-space for exclusive products and collector items, sold directly from emerging/established designers and brands. in 2015, we introduced the readers SHOP! want to sell on the designboom and reach millions of readers? we look forward to working with you — please contact us > contact(at)designboom.com
meet the designboom team

a team of professional designers and architects ourselves, we work on a daily basis with creatives from around the world, seeking out the most innovative projects with an equal emphasis on influential studios and emerging, undiscovered talent. designboom has featured news and inside reports to a community of architects, industrial designers, engineers, landscape architects, graphic designers, interior designers, press members, academics, and students interested in the industrial design field and the built urban environment. by curating this selective section, we also open our doors and inboxes to the public. 35% of content comes from our reader submissions, which invites creatives and makers — regardless of place, position, prestige, religion, nationality, or gender — to communicate their work to a huge, international audience. another 35% of our stories is based on in-house research, coverage of international exhibitions and fairs, interviews and studio and manufacturer visits. the remaining 30% is following breaking news and the daily reception of press releases.
---
about designboom founders birgit lohmann and massimo mini
birgit lohmann and massimo mini, founders of designboom, are trained designers who have collaborated with a number of italian protagonists in the field for over 20 years, such as enzo mari, vico magistretti, achille castiglinoni, bruno munari, and renzo piano. designboom's founders have also worked for auction houses and legal courts as design history experts, as appointed art directors for several european design manufacturers, lectured and taught at schools in asia, the united states and europe, and curated and organized international architecture and design exhibitions.
---
contact designboom
general inquiries and design submissions > contact(at)designboom.com
in the 24 years that we've been online, designboom has helped some of the world's most respected companies to communicate their work and themselves to our audience in a purposeful manner, underlining the high profile of their activities. read more on advertising opportunities on designboom.